THE 6-STEP
REMODELING PROCESS
You will pay a design and rendering fee that is dependent upon the size of the project.  This fee covers initial rendering of the space and one revision leading to final.  Additional revisions will be charged as needed.  Once all edits are made to the renderings and the proposal, we are ready to go into contract.
 Once approved, you will sign your contract and pay 50% of the contract total or materials, whichever is greater.  We accept cash, check, and all major credit cards as well as offer financing.  Any project over $20,000 is subject to a draw schedule if not financed.  Final payment is due upon substantial completion.
5. Project Execution & Construction
This is the most exciting phase!  You will then receive a welcome email introducing you to your dedicated scheduler and project manager that will be by your side throughout your remodel journey.  Our team will begin orchestrating your project from ordering to installation.  This is when all that you dreamt of begins to come together.  
LAUNDRY & UTILITY ROOMS
Look, just because our utility rooms are typically for working and storing things, that doesn't mean that we can't like the way they look. Whether you use your for laundry or something else, consider the positive effect that upgrading it will have on you. By injecting a sense of your own personality into your utility room, you just might find the process of being in there to be more enjoyable. We can help you to achieve your utility room goals, whether you're interested in cabinets, countertops, flooring, or something else. 
No matter your utility room wants and needs, the team at The Design House has you covered. Let us help provide you with a utility room that is both attractive and highly functional. Learn more about our utility room remodeling services and options below!
REMODEL HAVE YOU STUMPED?
FREE DESIGNCONSULTATION
Not sure where to start with your remodeling project? Get the support you need from experts you can trust! We offer free design consultations so you can be sure your home improvement project goes off without a hitch. Click below or visit our Denton, TX showroom to learn more!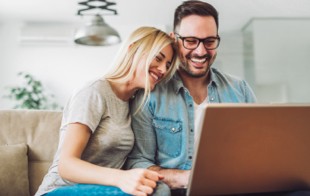 SEE WHAT THEY'RE SAYING
CUSTOMER REVIEWS
Don't just take our word for it! If you're still on the fence about working with The Design House, check out what our satisfied customers say about their experience.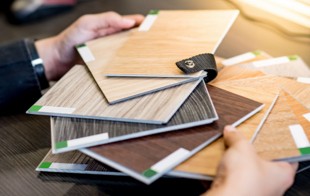 THE DESIGN HOUSE
FINANCING
We're proud to offer financing options to our prospective customers. We invite you to take the opportunity to learn a bit more about the financing available to you today.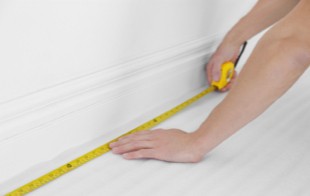 GET STARTED
IN-HOMEMEASURE
Start your home improvement project the right way with an in-home measure from the experts. Contact us today to schedule your in-home measure!
THE LOCAL EXPERTS
We strive to be the best provider of superior design, quality products, installation and build services throughout Denton, TX. We add value for our customers through foresight, integrity and excellent performance, serving with character and purpose that brings honor to God.