Welcome to The Design House, located near the beautiful city of Argyle, TX. We provide top-quality flooring solutions to homeowners and businesses in the surrounding areas with budgets of every kind. Visit our showroom to explore the latest flooring trends. You'll find a wide-ranging selection including popular options such as carpet, hardwood, laminate, tile, vinyl plank and area rugs. Our team of experts have years of experience to help find the perfect flooring for you!
We are here to guide you throughout the upgrading process of your office or home. The Design House strives to provide homeowners with high-quality flooring solutions that enhance both the style and value of their homes. Our passion lies in ensuring that each homeowner's flooring needs are individually and expertly met, making their home both beautiful and functional. Contact us today to schedule a consultation and enjoy quality service first-hand.
Why Choose The Design House As Your Flooring Provider
The Design House is a trusted flooring provider in Argyle, TX. We stand out by providing exceptional customer care that goes beyond just supplying flooring materials. Our unmatched level of expertise throughout the flooring installation process from planning to execution is why we've earned a great reputation. The team at The Design House is dedicated to serving the local community and providing quality services to our neighbors. When you choose The Design House, you'll receive top-notch flooring solutions that fit your needs, budget, and preferences. Our exceptional customer-centric approach and outstanding workmanship offer a seamless and delightful flooring experience. Trust The Design House for flawless installation and expert advice on all your flooring needs.
Elevate Your Home with Our Featured Flooring Products
Upgrade your home effortlessly with our handpicked selection of top-quality flooring products, guaranteed to enhance the aesthetic appeal and elevate the overall ambiance of your living space.
See What Our Customers Have To Say!
THE DESIGN HOUSE
The Local Experts
We strive to be the best provider of superior design, quality products, installation and build services throughout Denton, TX. We add value for our customers through foresight, integrity and excellent performance, serving with character and purpose that brings honor to God.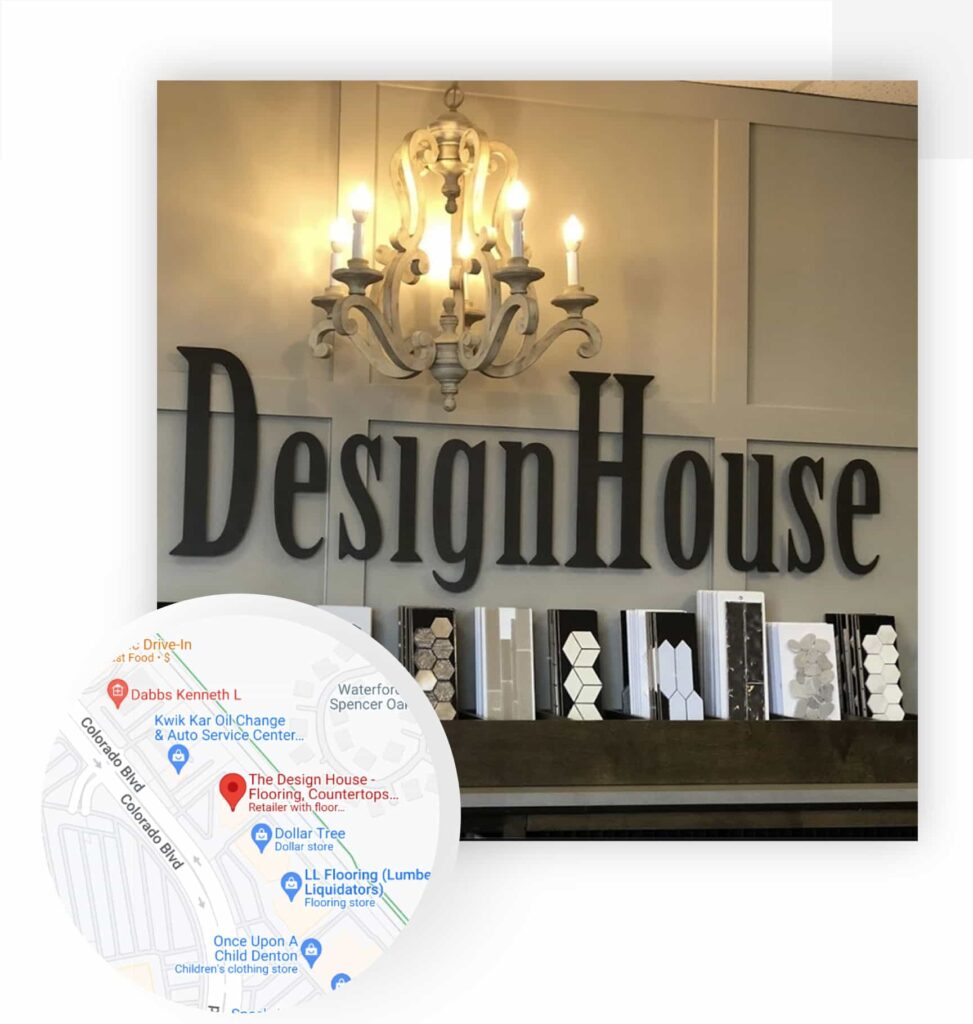 Transform Your Home with Confidence
Get Your Free In-Home Estimate Today!
Our expert team will help you choose the perfect flooring for your space and provide a no-obligation estimate at no cost to you!
"*" indicates required fields