Stairs
We're proud to offer a wide range of staircase options to meet your needs. We've got something for you, no matter the material, color, or overall look/style. We invite you to learn more about stairway remodeling options below! Trust The Design House for all things stair renovation today!
We can all agree that our stairs have their fair share of ups and downs. But don't worry; The Design House team can guide you through all the necessary design decisions. We can do many things to update a set of stairs within a range of budgets. We can make your staircase more modern and up-to-date while giving you safety and stability. We can install a range of materials to complement your home's look and design, including textured, solid, or patterned carpets to the treads and risers. We can install porcelain, stone, or handmade ceramic tiles to each riser, along with solid red or white oak treads. Accommodating more sleek and modern tastes, we can install stainless steel handrails, glass panels, or horizontal metal or wire instead of traditional vertical wood balusters. With our skilled technicians and years of experience, we're sure to bring your dream staircase to life.
Our team of designers, schedulers, tradesmen, and project managers will work with you during your stair remodeling journey. Click here to learn about The Design House remodeling process. We offer various financing options to make your stair remodel more affordable.
If you're ready for your new stairs but need help knowing where to begin, we're here to help! Schedule an in-home consultation with our design team. Contact us today to learn more about our stair remodeling and renovation services in Denton, Texas.
Remodel Have You Stumped?


Free Design
Consultation
Not sure where to start with your remodeling project? Get the support you need from experts you can trust! We offer free design consultations so you can be sure your home improvement project goes off without a hitch. Click below or visit our Denton, TX showroom to learn more!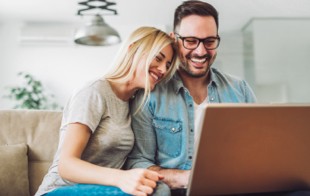 SEE WHAT THEY'RE SAYING
CUSTOMER REVIEWS
Don't just take our word for it! If you're still on the fence about working with The Design House, check out what our satisfied customers say about their experience.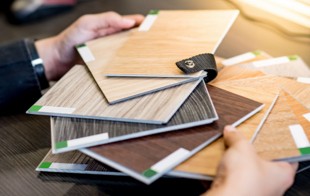 THE DESIGN HOUSE
FINANCING
We're proud to offer financing options to our prospective customers. We invite you to take the opportunity to learn a bit more about the financing available to you today.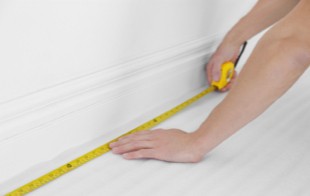 GET STARTED
IN-HOME
MEASURE
Start your home improvement project the right way with an in-home measure from the experts. Contact us today to schedule your in-home measure!
THE LOCAL EXPERTS
We strive to be the best provider of superior design, quality products, installation and build services throughout Denton, TX. We add value for our customers through foresight, integrity and excellent performance, serving with character and purpose that brings honor to God.