The Denton, TX Area's Premier Choice for


Countertops
Nothing adds class and elegance to a kitchen quite like countertops cut from natural stone, quartz, or porcelain.
These stunning materials can make any home feel luxurious. That's why The Design House carries an inventory of
top brands like Cambria, MSI, Caesar Stone, Silestone, and more. What makes us different than most is the fact
we are our own fabricator, no middle man here. We offer square foot pricing on in-stock natural stone and quartz.
Contact our team or visit our Denton, TX showroom to find the perfect material and color for your countertops.
Cambria
Cambria is defined by their values, animated by their passion, committed to sustainability, and focused on their customers. Cambria is American made and family owned. Their products are made of the finest natural quartz. They are distinctively durable, nonabsorbent, and easy to maintain.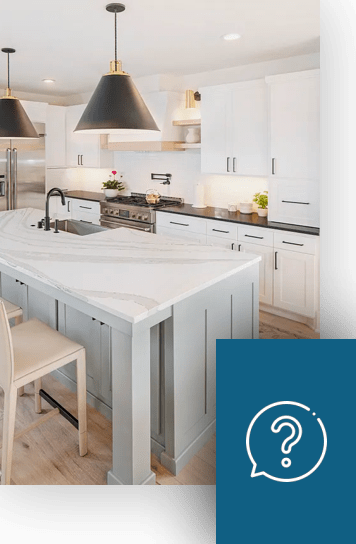 What Countertop Is Best For Me?
With so many countertop options available today, finding the right one for your home's unique style can be challenging. It's important to look at how the room is intended to be used and the overall aesthetic. Countertops often set the tone for the room. Our team understands that every household is different, so count on our experts to help you choose the perfect material and look that not only reflects your style, but is also in line with how you will use your space.
Natural Stone
Natural stone countertops are more than just gorgeous to look at, they're also very durable. Granite, marble, travertine, quartzite countertops are unique with varying porosities and veining characteristics. Natural stone is a wonderful timeless choice but will take some maintenance such as sealing to keep it looking tip top.
Granite
We offer a wide selection of granite countertops to suit any taste. Granite is a popular choice for kitchen countertops because it is durable and easy to maintain. granite counters are also heat resistant and scratch resistant, making them ideal for busy families. Our granite countertops come in a variety of colors and styles, so you can find the perfect match for your kitchen. We also offer granite kitchen countertops in custom sizes to fit any space.
Quartz
Style and beauty are just some of the benefits of quartz countertops. Quartz countertops are manmade, easy to maintain and provide an excellent return on investment if you ever sell your home. Extraordinary styling makes this countertop a show stopper with the wide variety of colors and tempting textures.
Marble
We have a great selection of marble countertops for your kitchen. Marble is a luxurious material that is enduring and beautiful. It is perfect for those who want a classic look in their kitchen. White marble countertops are especially popular because they give the kitchen a clean, fresh look. You are sure to find the perfect one for your kitchen. We also offer installation services, so you can be sure your marble countertop will be installed correctly. Contact us today to learn more about our marble countertops.
Porcelain Slabs
There's tough, then there's porcelain. Porcelain is extremely heat resistant and very durable. Although no surface is bullet proof, Porcelain stands up to outdoor use due to it's resistance to ultraviolet light and freeze/thaw cycles. Another plus is it comes in a variety of colors and textures. The thin nature of this product also makes it perfect for walls and floors.
Quartzite
Quartzite countertops are made of one of the hardest minerals on earth. Quartzite forms when quartz-rich sandstone is subjected to extreme heat and pressure. This metamorphic rock is incredibly strong and resists both scratching and staining, making it an ideal material for kitchen countertops. quartzite countertops are also unique in that they offer a wide range of colors and patterns. From translucent white to deep black, quartzite can be customized to complement any design style.
Get To Know More About Countertops
Both materials are extremely durable and provide a beautiful finish to any kitchen. However, there are some key differences between quartz and quartzite that you should be aware of before making your final decision.
Quartz countertops are made from a mixture of natural quartz and man-made resins. This makes them highly resistant to staining and scratching.
Quartzite, on the other hand, is a 100% natural stone that is mined from the earth. It is slightly less resistant to staining than quartz, but it is more heat resistant.
So, if you're looking for a durable and beautiful countertop material, both quartz or quartzite would be an excellent choice, but your decision will largely depend on your preferences for resistance to scratches, heat, and stains.
White
One of the most popular countertop colors is white, which is a versatile and timeless option that can be paired with nearly any style of kitchen or bathroom. White countertops are incredibly crisp and clean, giving a sense of elegance, spaciousness, and airiness to the space. They can also help to make small spaces appear larger and give off a more modern vibe. Popular white countertops may be composed of natural materials like marble or quartz, or manufactured materials such as laminates or solid surfaces.
Black
Black countertops are becoming increasingly popular for their dramatic, sophisticated look. While they tend to emphasize other features in the kitchen or bath rather than being a focal point themselves, they can still create an atmosphere of intrigue when paired with lighter elements such as stainless steel appliances. Black countertops are available in both natural stone varieties such as granite or soapstone, and engineered materials like quartz composite and concrete.
Gray
Gray is another color gaining popularity in recent years due to its ability to achieve balance between softness and boldness. Gray countertops offer a muted backdrop without seeming dull, creating a neutral setting that's perfect for any type of aesthetic. In addition to natural stones such as slate or marble, gray countertops may also be composed of laminates, quartz composite materials, solid surfaces and even glass options for those willing to take more risks with their design choices.
Brown
Finally, brown is another classic color choice for those wanting something slightly warmer yet still neutral enough for versatility purposes. Popular brown countertop options include granite in hues ranging from light tans to deep espresso tones; travertine; soapstone; laminates; concrete; and some engineered options like quartzite composites with more subtle streaks of color variation throughout them.
The most common countertop problems stem from a variety of sources and range in severity.
Regular Use Wear & Tear
One of the most commonly encountered issues are scratches, dents, and other signs of wear and tear due to regular use.
Poorly Installed Countertops
Poorly installed countertops can also lead to problems such as cracks, chips, or gaps between pieces.
Spills
Spills can cause staining on the surface of some materials like natural stone or concrete countertops.
Kitchen Knives
Common kitchen tasks like chopping with knives can cause dulling or chips in the surface that are difficult to repair.
Heat & Excessive Moisture
Heat from items like hot pans and excessive moisture can also lead to warping, cracking, and discoloration on certain materials. In addition, water can seep into porous materials or be absorbed along the edges which creates an issue with mold growth over time if not properly sealed.
Discoloration
Countertops may also become discolored due to everyday cleaning agents that contain bleach or ammonia in them.
Improper Cleaning
Lastly, improper cleaning methods such as using abrasive brushes or sponges can leave the surface looking dull and scratched up. 
How do I best care for my countertops?
Taking care of your countertop is essential for keeping it looking great and avoiding any damage from occurring. Use cutting boards when doing food preparation tasks and wipe up spills immediately before they have a chance to stain the surface. Don't use harsh chemicals for cleaning either; instead use a mild detergent or cleaner specifically made for the material you have installed in your kitchen. Regular maintenance such as sealing porous materials like granite will help prevent any water absorption which could lead to mold growth over time. Taking measures like these helps ensure that both aesthetic and structural problems don't arise down the line with your countertop surfaces!
GET INSPIRED WITH
Our Countertop Inspiration Gallery
Find the inspiration you need for your next home improvement project by browsing our gallery. Check out
these gorgeous installations, then find the perfect products for your home.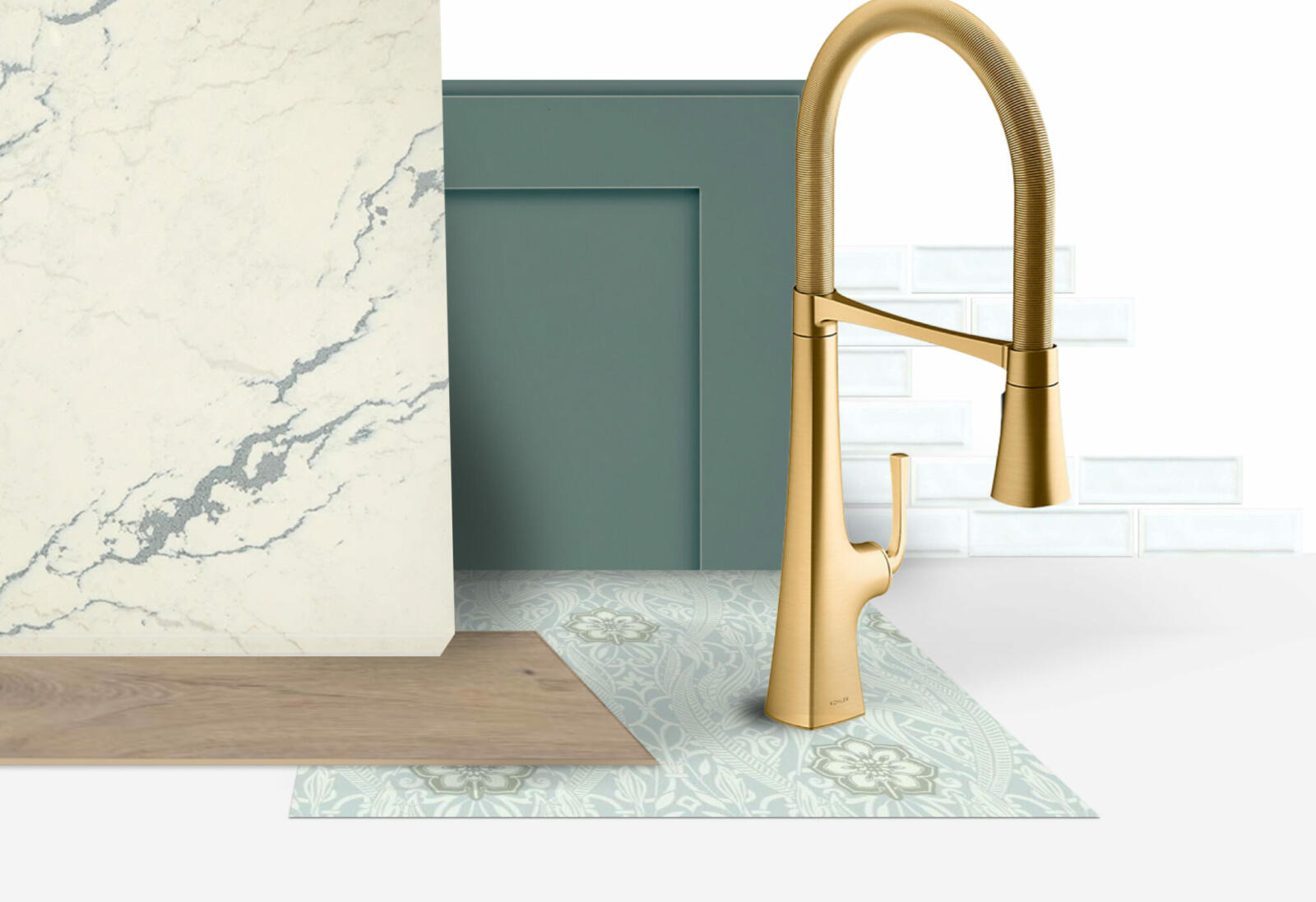 REMODEL HAVE YOU STUMPED?
Design Consultation
Not sure where to start with your remodeling project? Get the support you need from experts you can trust! We offer design consultations so you can be sure your home improvement project goes off without a hitch. Click below or visit our Denton, TX showroom to learn more!
THE DESIGN HOUSE
The Local Experts
We strive to be the best provider of superior design, quality products, installation and build services throughout Denton, TX. We add value for our customers through foresight, integrity and excellent performance, serving with character and purpose that brings honor to God.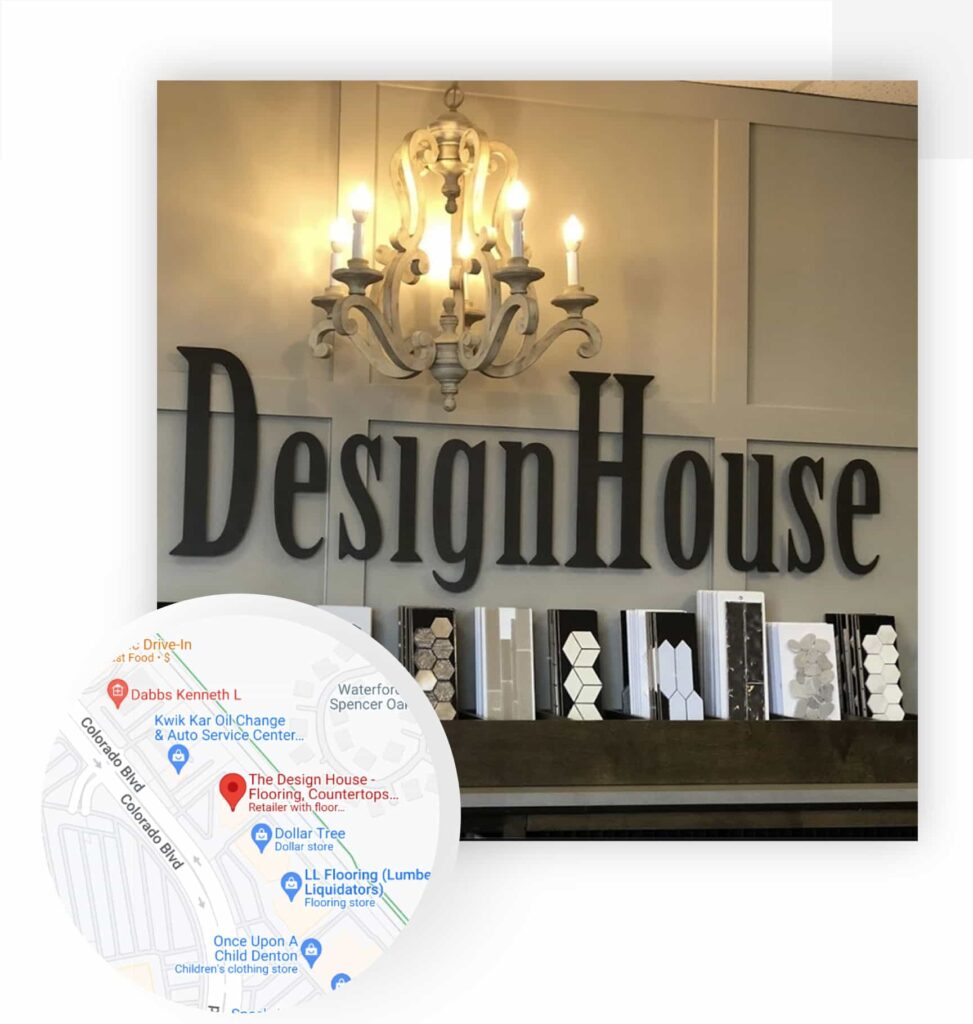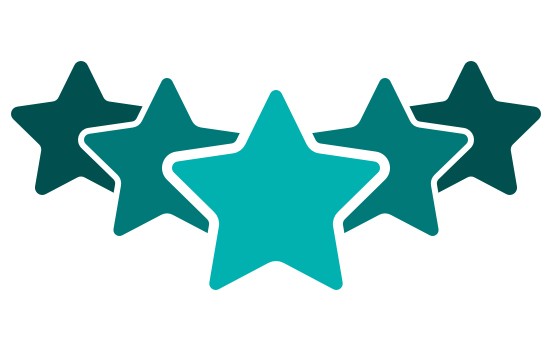 see what they're saying
Customer Reviews
Don't just take our word for it! If you're still on the fence about working with The Design House, check out what our satisfied customers say about their experience. 
SEE REVIEWS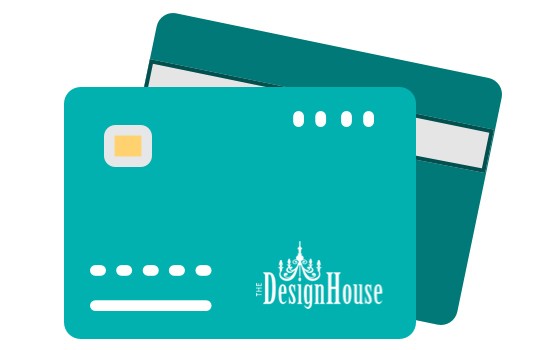 the design house
Financing
We're proud to offer financing options to our prospective customers. We invite you to take the opportunity to learn a bit more about the financing available to you today.
APPLY FOR FINANCING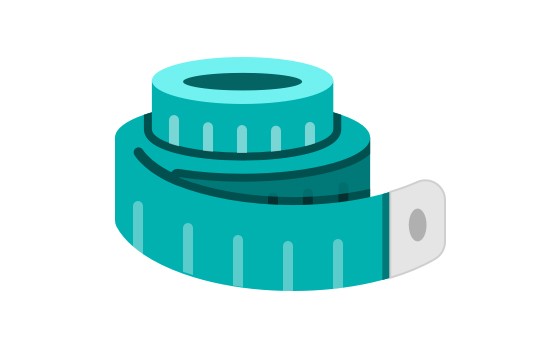 get started
In-House Measure
Start your home improvement project the right way with an in-home measure from the experts. Contact us today to schedule your in-home measure!
SCHEDULE TODAY