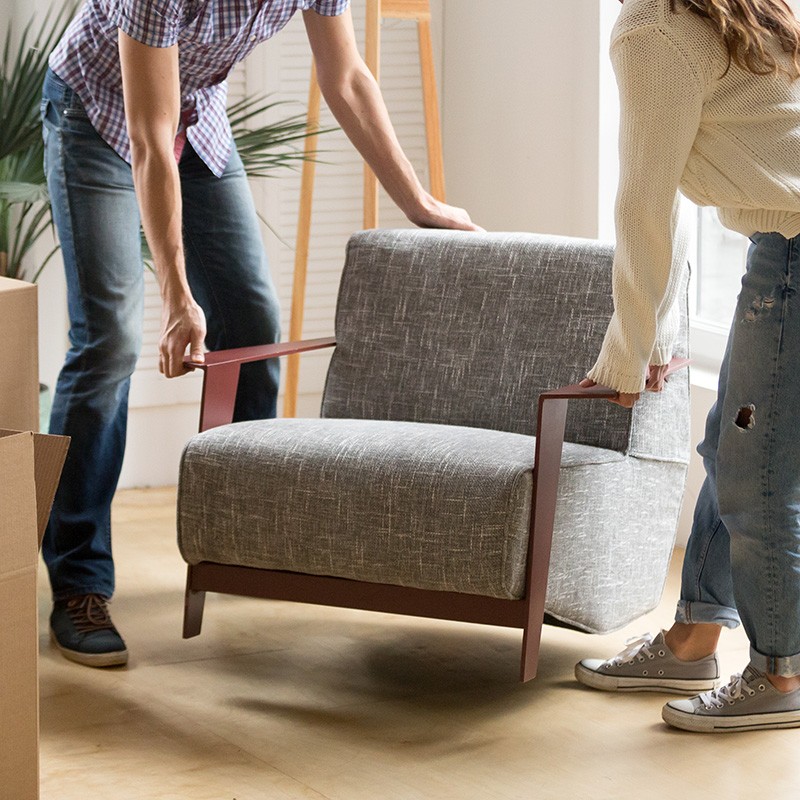 Before Tile Installation
Being prepared is the best way to make sure your tile installation service goes easily and smoothly. Prep your home by removing furniture and valuables from the work area before our team arrives. We can advise you on whether you need to have your previous floor removed.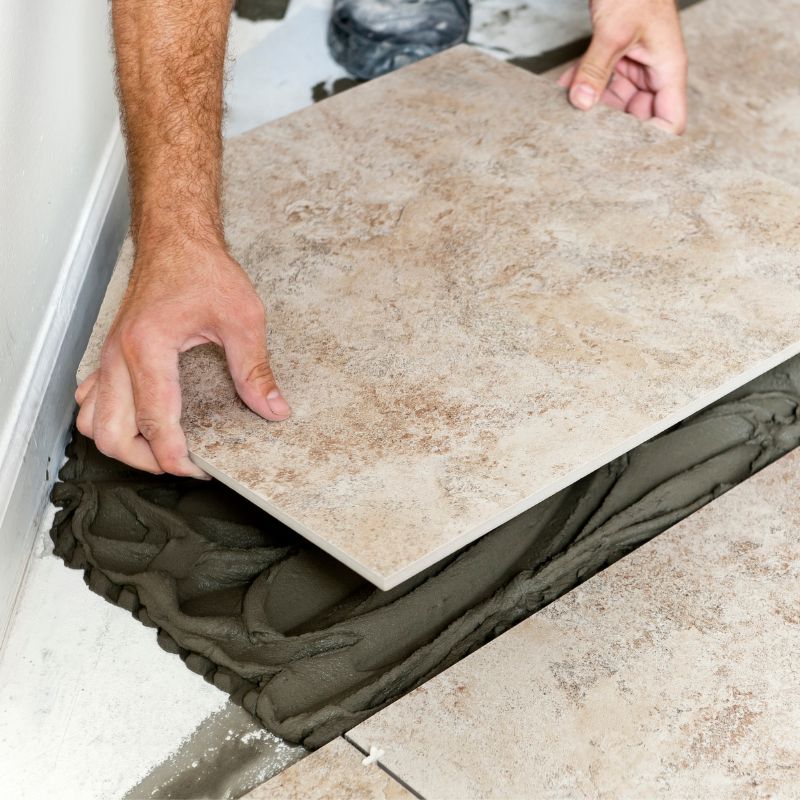 During Tile Installation
When our team arrives, please have an adult member of the household present to show them to the work area. For everyone's safety, children and pets should be kept in a separate area of the house. Our installers will be cutting tile, so you should expect a good amount of dust and noise during the installation process.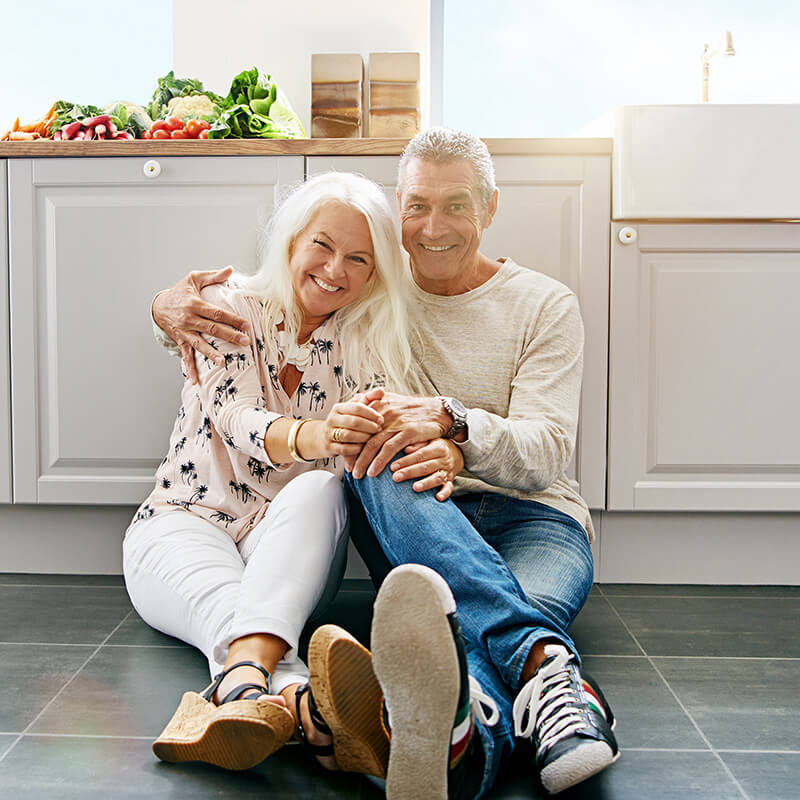 Enjoy Your New Tile
Now that your new tile flooring has been installed, our installers will let you know how long to wait before returning your furniture to the work area. Expect to wait around 48 hours before stepping on your new tiles. If you have any other questions, feel free to ask our installers before they leave.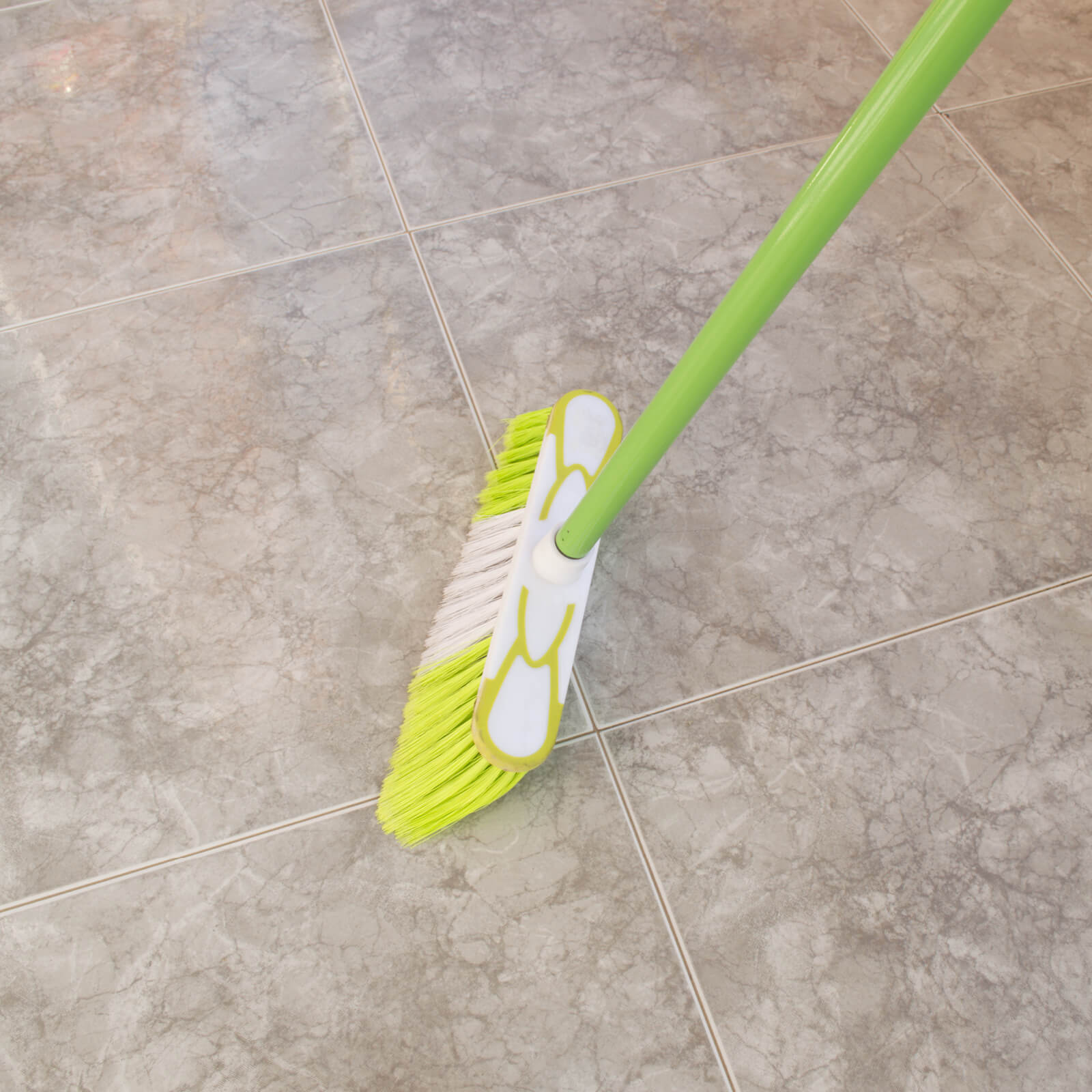 Bring It To Life With Roomvo
Visualize Your Floors
See your room with your new flooring selection. With Roomvo, it couldn't be
easier. Simply upload a photo of your room, choose a flooring product, and
instantly bring your idea to life.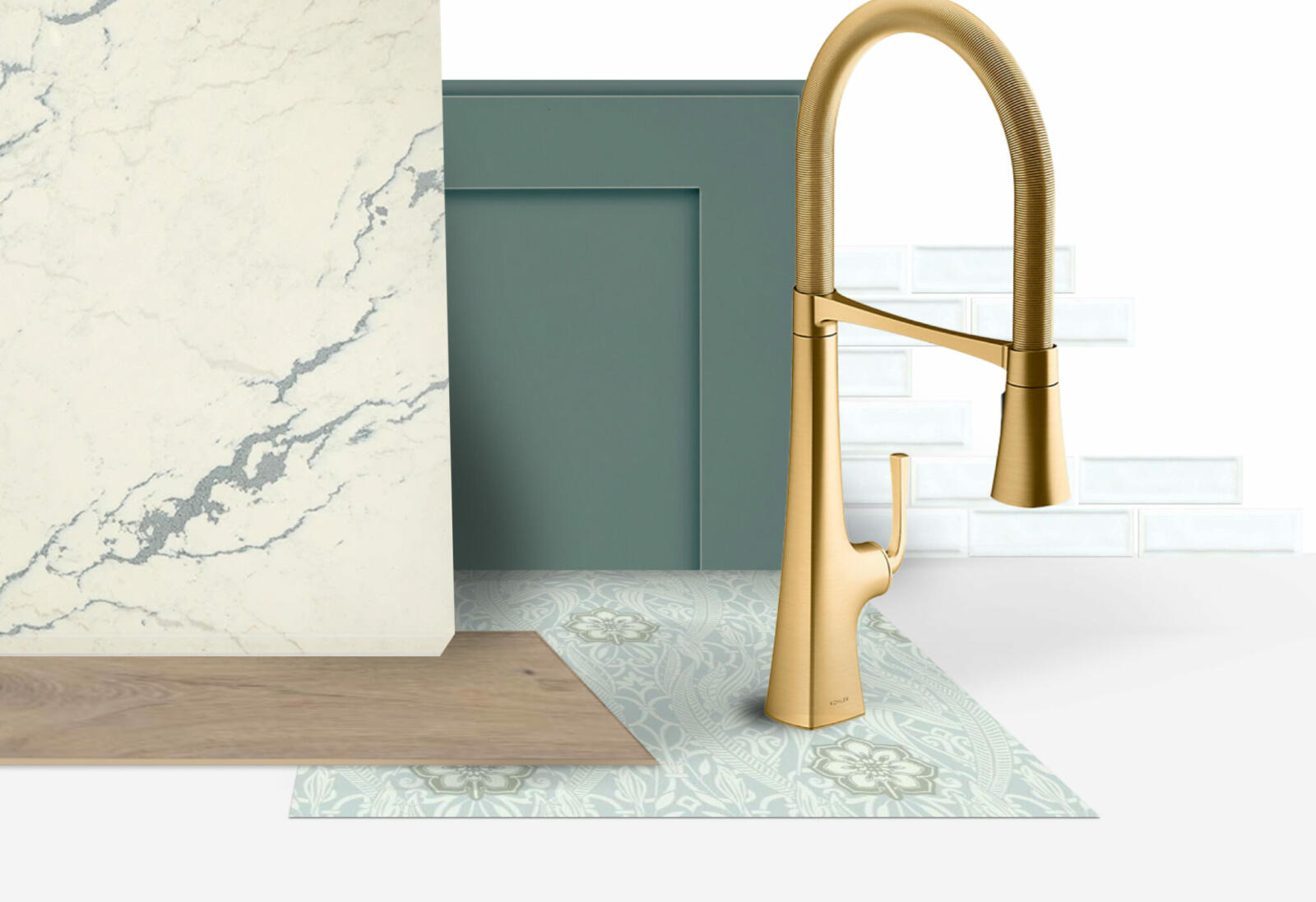 REMODEL HAVE YOU STUMPED?
Design Consultation
Not sure where to start with your remodeling project? Get the support you need from experts you can trust! We offer design consultations so you can be sure your home improvement project goes off without a hitch. Click below or visit our Denton, TX showroom to learn more!
THE DESIGN HOUSE
The Local Experts
We strive to be the best provider of superior design, quality products, installation and build services throughout Denton, TX. We add value for our customers through foresight, integrity and excellent performance, serving with character and purpose that brings honor to God.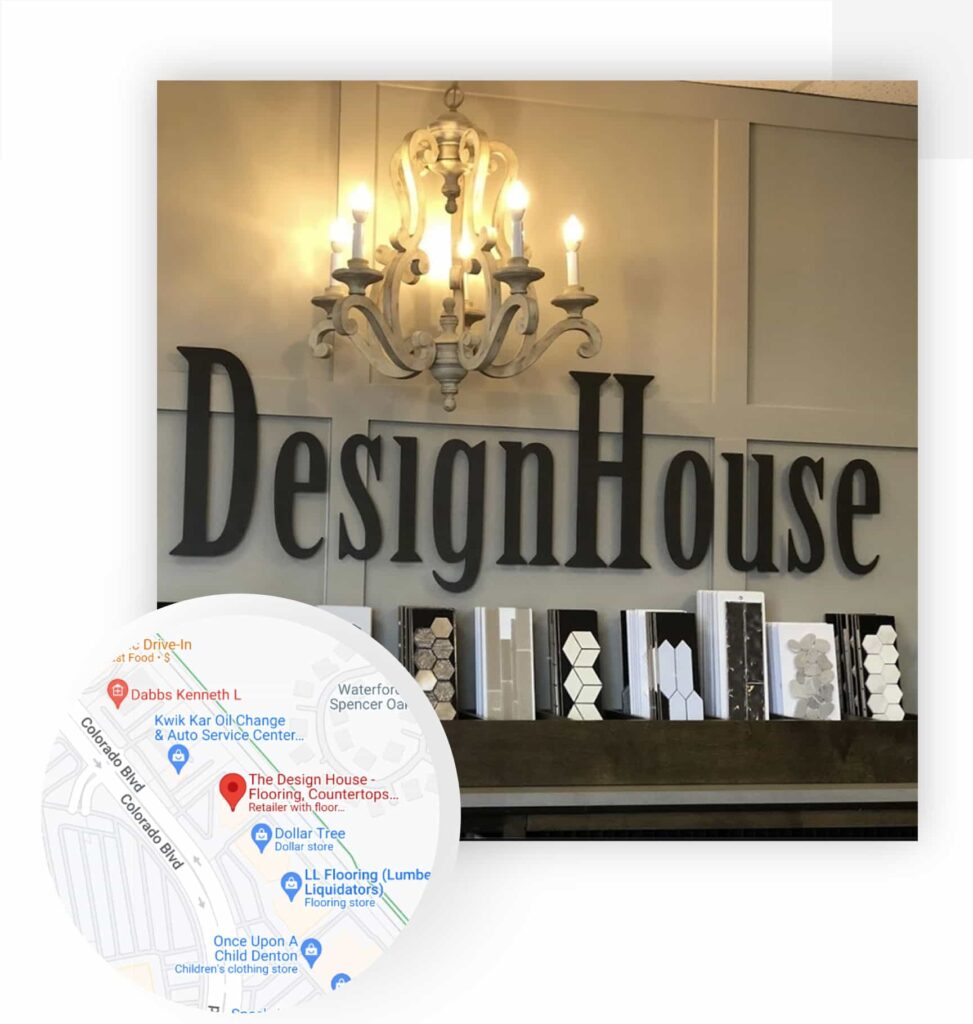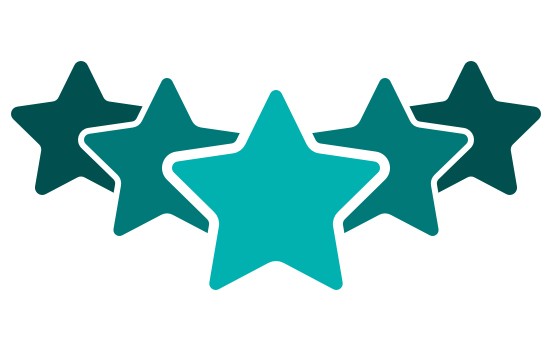 see what they're saying
Customer Reviews
Don't just take our word for it! If you're still on the fence about working with The Design House, check out what our satisfied customers say about their experience. 
SEE REVIEWS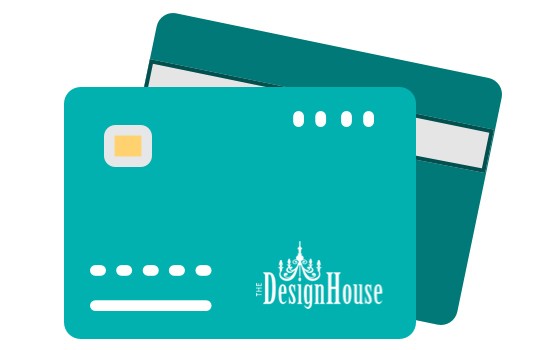 the design house
Financing
We're proud to offer financing options to our prospective customers. We invite you to take the opportunity to learn a bit more about the financing available to you today.
APPLY FOR FINANCING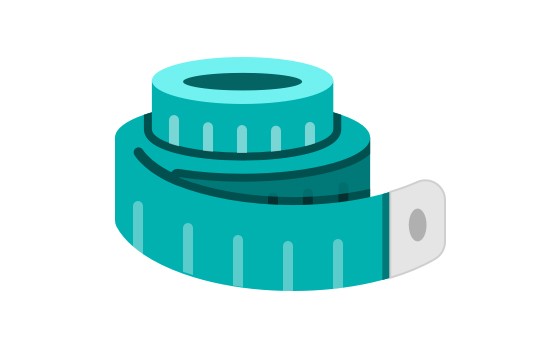 get started
In-House Measure
Start your home improvement project the right way with an in-home measure from the experts. Contact us today to schedule your in-home measure!
SCHEDULE TODAY