The Design House serves the local community of Highland Village and surrounding areas south of our store in Denton, TX. We're your go-to destination for all types of floor covering, providing products for both residential and commercial needs. Whether you're seeking a cozy soft carpet, robust hardwood flooring, or the utility of waterproof luxury vinyl plank, we have it all. With years of experience in the flooring industry, our sales team is ready to assist you in finding the perfect match for your floors. Contact us or request a design consultation to start your flooring journey today!
Why Choose The Design House As Your Flooring Provider
What makes us stand apart from other flooring businesses is our deep passion for top-notch customer service, making your flooring journey a wonderful experience. We're a local family with a dream to be the first name that comes to mind when you think about flooring and remodeling. We strive to bring the best of our flooring and design knowledge and professionalism to all stages of the buying process, from thoughtful planning and creative design to smooth execution. It's this dedication that has made us a well-loved name in southern Denton.
Refresh Your Home's Design with Our Featured Products
Upgrade your home effortlessly with our handpicked selection of top-quality flooring products, guaranteed to enhance the aesthetic appeal and elevate the overall ambiance of your living space.
See What Our Customers Have To Say!
THE DESIGN HOUSE
The Local Experts
We strive to be the best provider of superior design, quality products, installation and build services throughout Denton, TX. We add value for our customers through foresight, integrity and excellent performance, serving with character and purpose that brings honor to God.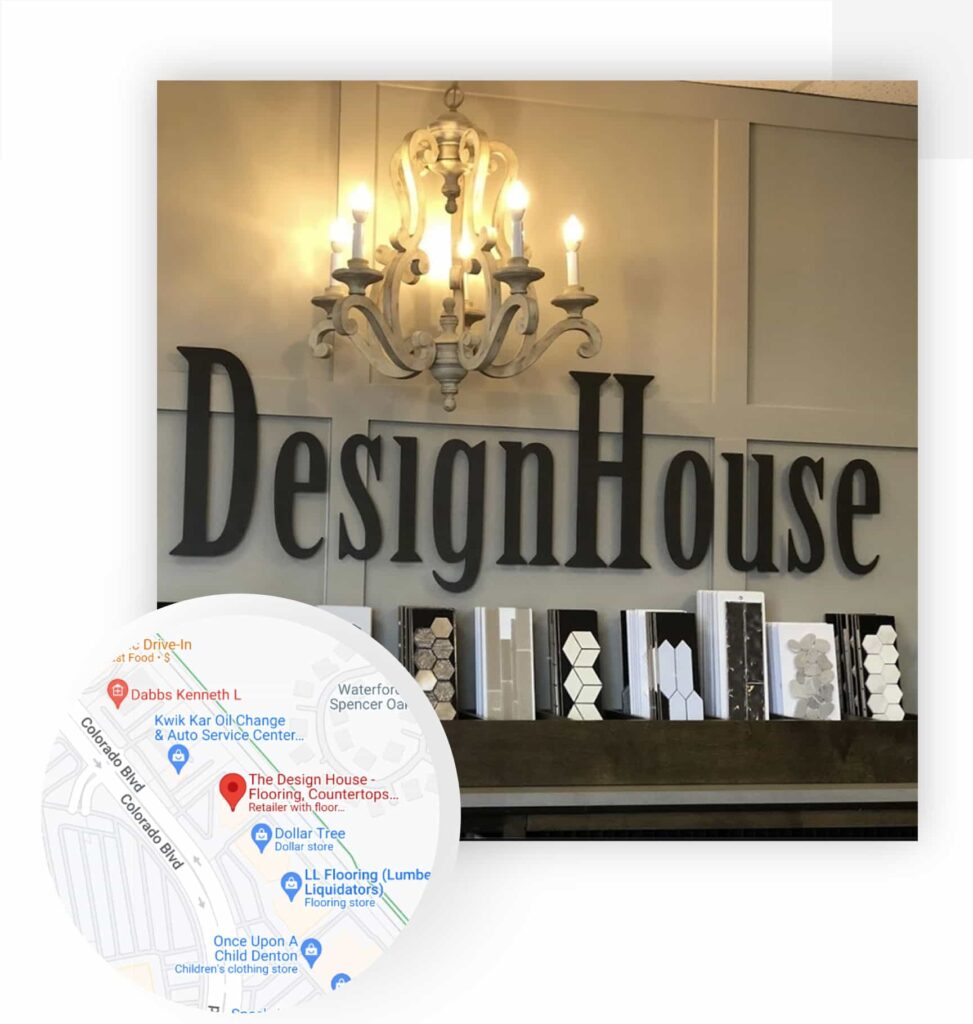 Transform Your Home with Confidence
Get Your Free In-Home Estimate Today!
Our expert team will help you choose the perfect flooring for your space and provide a no-obligation estimate at no cost to you!
"*" indicates required fields